Looking for piano audition tips? Are you gearing up for an upcoming piano audition? Nervous about how to make sure your performance is as good as it can be? Don't worry – with the right preparation and mindset, you can ace any piano audition. Here are some piano playing tips that will help you prepare for a successful piano audition.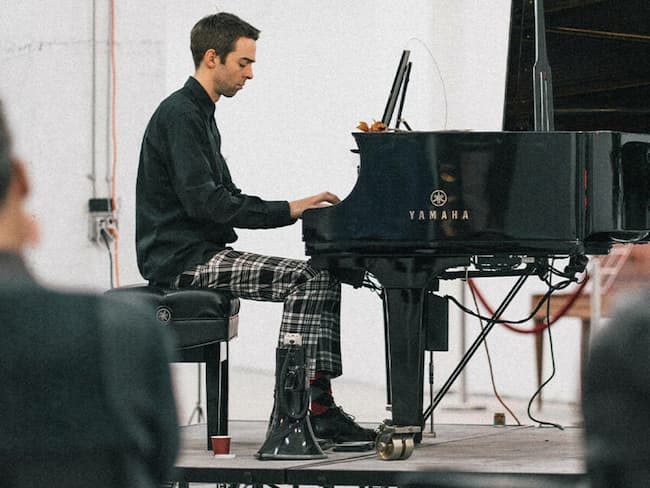 From practicing techniques to advise on what to expect during the audition process, this article covers everything you need to know in order to deliver a winning performance. Read on for some essential piano audition tips!
10 Piano Audition Tips
Piano auditions are a great way to showcase your skills, but it's important to remember that preparation is key. Here are some piano audition tips on how to make sure you put your best foot forward. See the top 10 piano audition tips below: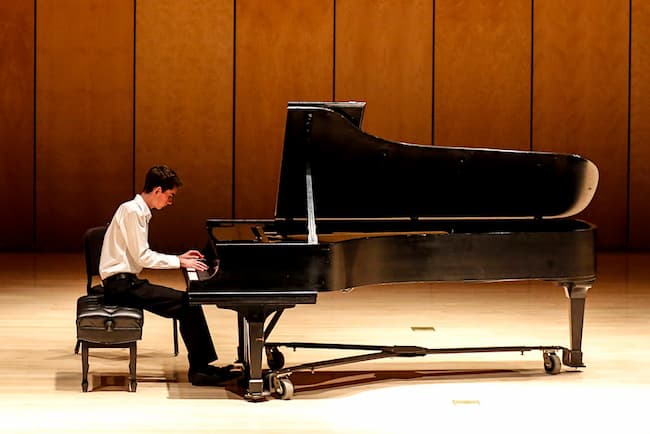 1. Practice Regularly
Nothing beats regular practice when it comes to preparing for an audition. Make sure you set aside time each day or week to practice the pieces you will be performing and use that time to perfect your technique and overall sound. Is piano hard to learn? Not with practice. So, do a lot of it.
2. Record Yourself
Recording yourself while you practice can give you invaluable insight into what needs to be improved on before the audition. Listen back to the recordings and make adjustments where necessary – this way, you'll have a good idea of how you'll sound on audition day.
3. Memorize Your Pieces
Memorizing your pieces will ensure that you don't make any mistakes during the audition and can also free up your mind to focus on other elements such as articulation and expression. Taking the time to memorize can be daunting, but will be worth it in the end!
4. Prepare for Sight-reading
Most piano auditions will involve some form of sight-reading, so it's important to be prepared. Make sure you practice sight-reading regularly and become familiar with a variety of musical styles.
5. Know the Repertoire
It's important to be familiar with the pieces you will be performing and any additional repertoire that may be requested during the audition. Research any unfamiliar pieces beforehand and understand what makes each piece unique.
6. Have a Backup Plan
No matter how well you practice, things don't always go according to plan – so make sure you have a backup plan. Have extra pieces prepared in case you make a mistake during the audition, and be ready to adapt if needed.
7. Get Familiar with the Venue
If possible, visit the venue ahead of time to get familiar with the layout and practice in similar conditions as you will have on audition day. This can help you get used to the acoustics of the room and adjust your playing accordingly.
8. Dress to Impress
Your appearance can make or break your performance, so it's important to dress for success. Choose attire that is comfortable and professional – make sure you look the part!
9. Arrive Early
Arriving early to an audition gives you time to relax and get mentally prepared for the audition. Aim to arrive at least 30 minutes before the scheduled time, and make sure you have all your music and equipment with you.
10. Believe in Yourself!
Most importantly, believe in yourself! Don't let nerves get the better of you – focus on playing to the best of your abilities and having fun with it. With the right attitude, you can ace any piano audition! With the right practice and preparation, you can deliver a winning performance that will leave a lasting impression on the judges.
These are all the piano audition tips you need to know in order to ace your upcoming piano audition. By following these steps and practicing regularly, you can ensure that your performance is as good as it can be.
Conclusion
By following these tips, you'll be well-prepared and ready to rock your next piano audition. Best of luck! Hopefully, these piano audition tips have been helpful for those preparing for their next big audition. If you still need additional support, don't hesitate to contact our Pianoshub team! We will be happy to help.