The Yamaha CP33 is a popular 88-key graded hammer action stage piano that has been designed with the performing musician in mind. It boasts an authentic sound and feel, as well as plenty of user-friendly features to make your performance easier.
But, is it worth the price you pay? If you want to get a more in-depth review, then you came to the right place. It is only right to explore the piano's design, features, sound, and versatility before you buy to give you a better understanding of what the Yamaha CP33 can do.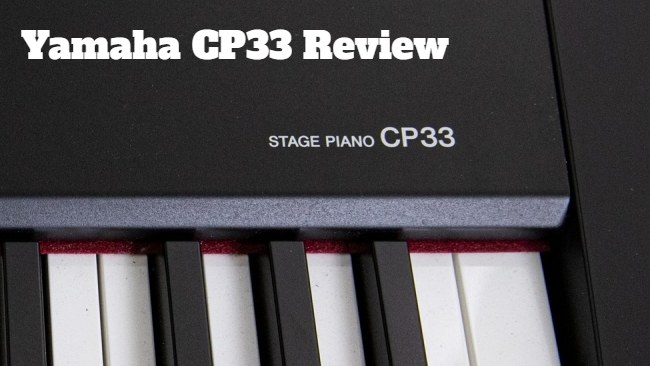 In this review, we will take a look at all of the features of the Yamaha CP33 and discuss why it's one of the best choices for musicians looking for a great stage piano experience.
We will also discuss its pros and cons so you can make an informed decision about whether this piano is right for you. So let's dive into our review and see what makes the Yamaha CP33 such an excellent choice!
Yamaha never disappoints when it comes to their keyboards. The CP33 is no exception as it has plenty of features that make it a great choice for performing musicians. This digital piano consists of 88 keys with a graded hammer action that gives you an authentic piano feel every time you touch the keys.
For both beginners and experienced players, the Yamaha CP33 offers a wide range of sounds that are sure to please everyone. And with a headphone output, two footswitch jacks, and MIDI I/O you'll be able to connect to other devices easily.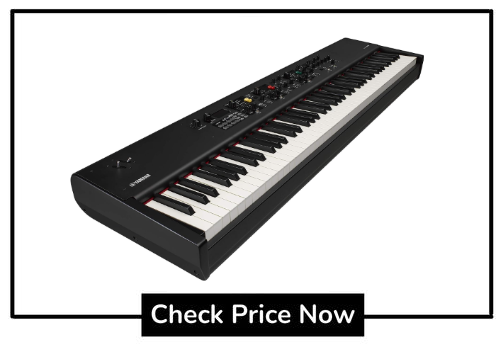 The feature list doesn't stop there. To know all about the Yamaha CP33's features and functions, read on through this review. We'll discuss each one in detail so that you can decide whether it's the right choice for your needs.
Sound Quality
The Yamaha CP33 is capable of producing some truly stunning sounds. It has an impressive range of voices, including acoustic and electric piano, organ, Rhodes, clavinet, and more. It also has a great selection of effects to personalize your sound. The sound quality is clean and realistic, making it suitable for a variety of genres.
88 Natural Wood keys of Graded Hammer (GH3) Action
The Yamaha CP33 boasts 88 natural wood keys of Graded Hammer (GH3) action. This allows the keys to respond accurately to pressure and velocity, giving it an authentic feel that is sure to please experienced players. Not only does this provide an excellent playing experience but it also helps you to play with more accuracy and expression.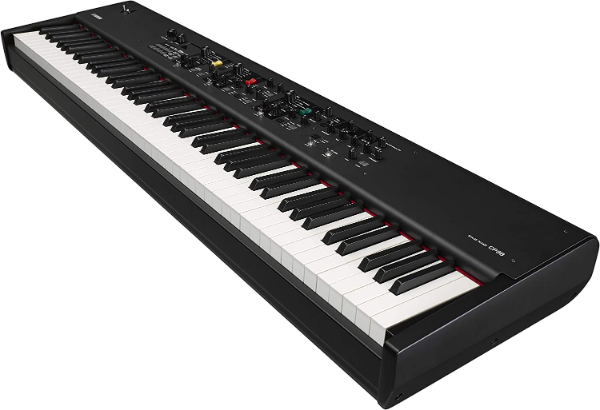 The CP33 comes with a 3-pedal unit which adds a layer of realism and control to your playing. The sustain pedal allows you to hold notes for as long as you need while the soft and sostenuto pedals give you more expressive options.
Impressive Touch Response
The CP33 features a highly responsive touch system that accurately detects your playing. It also has adjustable key sensitivity so you can customize the response to your individual playing style. The CP33 also comes with a built-in metronome and transpose buttons, making it easy to practice at different speeds or in different keys.
Stylish and Durable Design
The Yamaha CP33 is a stylish and durable instrument that is sure to stand out on stage. With the use of solid wood construction, this piano looks great but can also withstand years of use. It is constructed with a stylish design that looks great in any setting. The keys are black and the body is finished in a sleek silver color. It also has removable rubber feet for added stability and protection.
Multiple Modes
In addition, the CP33 has Dual, Split, and Layer functions that let you combine two voices simultaneously for more interesting textures. It also features a Duo mode which allows two people to play at the same time, making it perfect for playing duets with friends or family. Whether you want to play classical, jazz, or pop music the CP33 has all the tools to help you create your own sound.
Special Feature
The Yamaha CP33 comes with an impressive set of features. Its Soundmondo social sound sharing enables you to access thousands of free sounds for your performances. It has a 2 Ch. USB Audio/MIDI Interface for audio recording and playback & MIDI control, allowing you to easily record and stream your own music.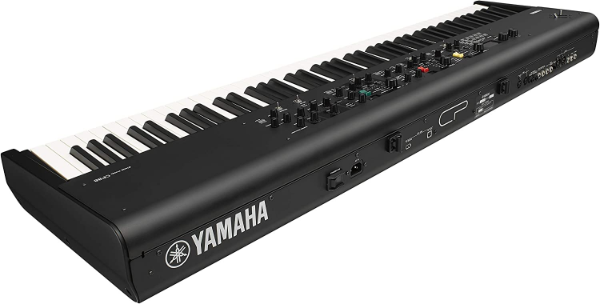 It also has Balanced XLR & unbalanced ¼" stereo outputs that cover a wide range of connectivity. A Dual 1/4″ AUX line input also connects second keyboards, mobile devices, and more. Lastly, it has a one-to-one UI for direct sound control during stage or studio performances.
Usability
In terms of usability, the Yamaha CP33 provides a great overall experience. Its intuitive design makes it easy for first-time users to understand and use, while experienced musicians will take advantage of its advanced sound editing features. The keyboard is also lightweight and portable, making it perfect for gigging.
Connectivity
The Yamaha CP33 comes with a wide range of connections, making it easy to integrate into your existing setup. It has USB connectivity for connecting to computers and iOS devices, as well as MIDI jacks for connecting other keyboards or synthesizers.
Yamaha CP33 Pros and Cons
Conclusion
The Yamaha CP33 is an excellent digital stage piano with a wide range of features and great sound quality. It's lightweight and portable, making it perfect for gigging musicians. Its intuitive design makes it user-friendly for first-time users while experienced musicians will appreciate its advanced sound editing capabilities.
All in all, the Yamaha CP33 is a great choice for any musician looking for a quality digital stage piano. Whether you are just starting out or an experienced player, the Yamaha CP33 is sure to please. Check it out today and share your review with Pianos Hub. Hope you like this review.